Alpha Painting Services Dubai, UAE
The Finest Results at Competitive Rates
At Alpha Painters we pride ourselves on being a one-stop shop for all your painting, maintenance services and property repairs. We match professional services with Professional Painters and quality premium materials.
We offer a personalised, one-on-one service throughout the project and offer additional support as required after project completion. We guarantee your complete satisfaction with our work. From project conception, we meet with the client extensively to achieve the correct goals and answer any painting and maintenance related questions.
We are happy to share our experience and helping you plan, implement and complete your project on time and budget. We are not just here to sell you a product or service. We offer affordable prices and take care of all painting needs for your project (value for money).
Alpha Painters is a Painting and property maintenance company based in Dubai, Abu Dhabi and Sharjah, UAE specialising in a wide scope of Painting services, property maintenance and provides experienced Painters team for residential, commercial and industrial painting and maintenance. We pride ourselves on our ability to assist on any sized project throughout Dubai, Abu Dhabi and Sharjah, UAE.
Schedule Painting Services Now & Get Free Estimate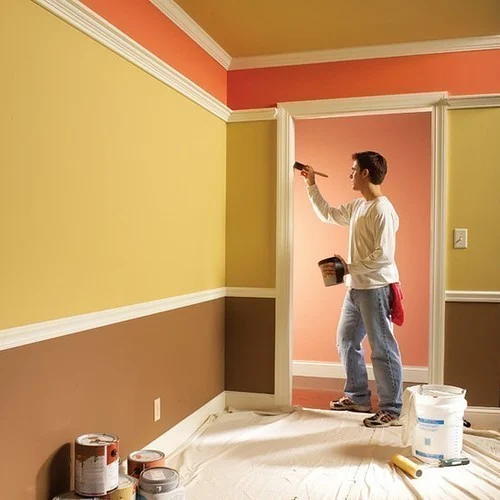 Our skilled and efficient staffs handle projects of any size or structure all over Dubai, UAE. 
The Painting Company that provides Excellent Results at Competitive Rates
Alpha Painters is one of the topmost painting companies in Dubai and UAE.  We are a team of professionals who provide quality painting services at an affordable budget in Dubai, Abu Dhabi, Sharjah and UAE.  At Alpha Painters we provide all types of residential, commercial and industrial painting services.
Qualified, friendly painters & the Finest Results at Competitive Rates is Guaranteed
Alpha Painters can service you from color consultation, project start to completion. This means that you only have to deal with the one Painting company and you remain in complete control over the project. We can ensure all of our staff and Painters/contractors complete every job with the highest degree of professionalism. Our Painters follow all workplace health and safety regulations and leave the work - site clean. With meticulous planning, stringent contract control and thorough documentation results in streamlined Painting processes in turn ensuring your project is delivered on time and on budget to a high - level of finish.

• Alpha Painters fully guarantee all completed work.
• Our experienced team of tradesmen have reputation for speedy, reliable services and are the best you can find.
• We rely on client recommendations to build our business, so you can bet we are never happy with our services until you are.
• For the best in residential and commercial projects we provide creative solutions to your individual needs. We provide only the best in customer service and complete the job on time and budget every time.
• In every project we take pride in our craftsmanship, and have a passion for our customer satisfaction while ensuring that our work is done with perfection in mind.
• From commercial fit outs to new Painters, no project is too small.
• Years of consistently striving to achieve our main objectives, which are quality, efficiency through detailed, concise scheduling and customer focus coupled with our exceptional industrial relations record, resulting in minimal disruption and time delay therefore ensuring that our client benefits from a smooth and timely handover.
We understand that a satisfied customer is a company' best asset and strives to create customers for life by dedicating ample resources to ensure each client's experience is completely satisfying - before, during and after the project completion.