Commercial Painting Services
Alpha Painting Services Dubai, UAE
The Finest Results at Competitive Rates
A commercial painting service provider should be aware of two things: punctuality and high quality materials. For a shop or an office commercial painting service means an investment where the investor should not face any loss. So, while choosing a painting service provider for your commercial building, make sure you are making the right choice.
We have huge experience in the same field and our strength is our high quality workmanship. We are famous for completing our work on time. The products that our commercial painting contractors in Dubai use in commercial projects are of high quality and are certified.


What we Focus On
The most important thing in commercial painting is the coatings that protect the property from each and every harmful effect. So, if your property is located at any high-traffic area, don't worry about its durability. Our Dubai based commercial painters have worked in several commercial projects, such as, banks, fitness clubs, office, universities, churches and so on. For all of our projects we chose the coatings as per the need and type of property.
When someone searches for find me a commercial painting contractor in Dubai, people refer them to us. Simply the reason is we know the value of time and work and we take every project seriously. So, we never make any disturbance in the work of our clients. Timing is a crucial factor, so we always discuss about it with our customer and proceed as per their convenience. We generally prefer to work after office or business work, so that both of our tasks would not be interrupted. As a result we get a suitable atmosphere to work. So, our aim of delivering a great project on time gets automatically fulfilled.
Alpha Painting Services Dubai, UAE
Schedule Painting Services Now & Get Free Estimate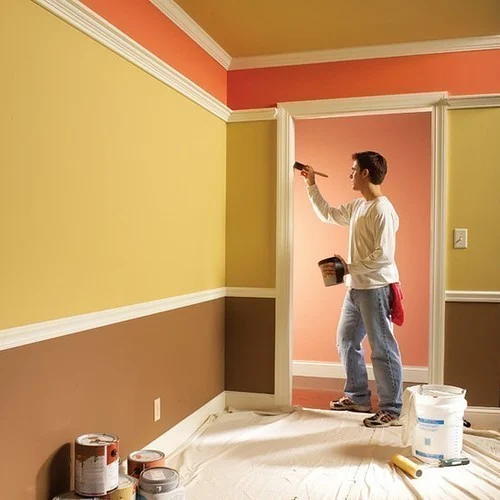 Qualified, friendly painters & the Finest Results at Competitive Rates is Guaranteed
The main difference between commercial and residential painting is the technique or method. A painter should always keep it in mind. We maintain a simple but unique strategy for our commercial projects. So, whenever we the Dubai based commercial painters get any commercial project, at first we make a comprehensive plan, then start our preparations as per the plan and then start painting and finally make the place neat and clean. For any project or any task, the main thing is a strategic and reasonable planning. It helps us in many ways, we have a clear idea of our work, and as a result we can utilize our time at our level best. Moreover, there will be no obstruction in our work. So, whenever your query is find me a commercial painter, you can contact us and we can assure you will get something literally valuable.
Whenever you choose any commercial painting contractor you should check whether he has experience in the same field for a long period of time. Don't forget to research about his history and reputation. All of our painters are highly qualified and experienced in all types of commercial painting. If you are engaged in a commercial painting project, you must remember some rules of safety. Never leave the place without making it clean and clear. Our professionals are experienced in this field. They do everything to make the place safe and clean so that no accident happens during the project. The painters should treat their work space with care and remember to clean up. So, don't worry about our professionalism and efficiency. as a leading Dubai based commercial painters we always think of the satisfaction of our clients.
Types of Clients
Whenever we think of a makeover service of our property, painting service is the first thing that comes to our mind. It is easy and hassle-free. So, if you want to bring an amazing change to your office ambiance or to your shop, just add some colour to it. Alpha Painters has a huge reputation in working with a good number of esteemed commercial clients. In order to get the top result for find me commercial painters contact us. Some of them are mentioned below:
• Apparel Stores
• Art Galleries
• Book Stores
• Cafeterias
• Car Washes
• Casino Hotels
• Coffee Shops
• Discount Stores

• Drug Stores
• Drycleaners
• Family Restaurants
• Feed Stores
• Flower Shops
• Furniture Stores
• Garden Centres
• Gasoline Stations
• Grocery Stores
• Home Centres
• Hotels
• Laundromats
• Motels
• Nightclubs
• Pharmacies
• Supermarkets
• Taverns
• Truck Stops
• Uniform Stores
• Vitamin Stores
• Window Stores
• Wine Shops

Alpha Painting Services Dubai, UAE
Schedule Painting Services Now & Get Free Estimate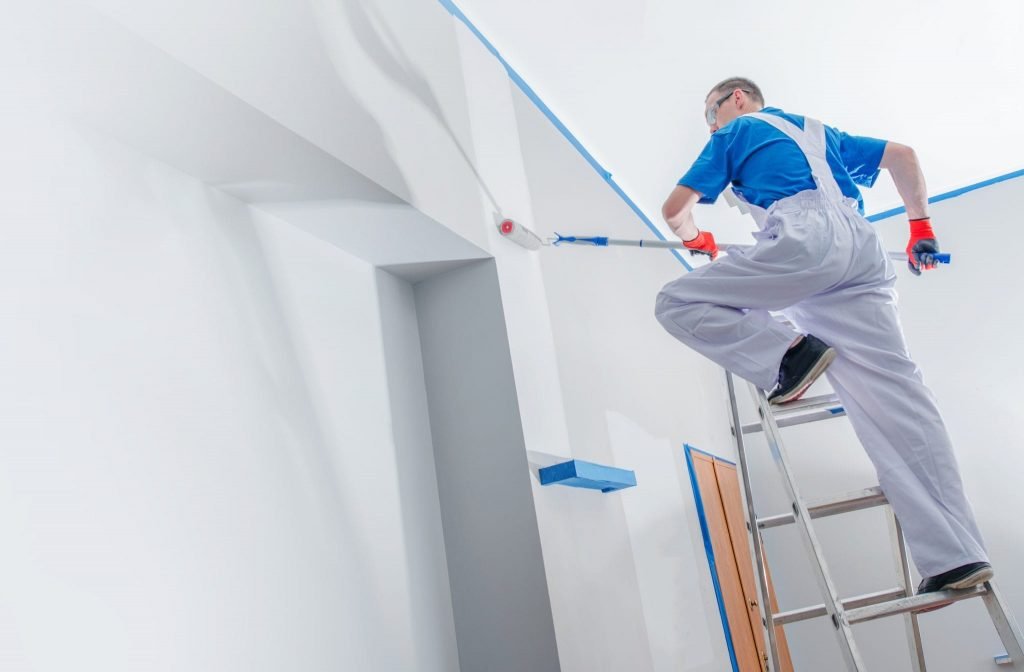 Commercial Painting - Standard Services
At Alpha Painters we offer a range of commercial painting as follows:

• Abrasive Blasting
• Airless Spray Painting
• Alkyd Painting
• Brick Cleaning
• Brush/Roller Painting
• Conventional Spray Painting
• Chemical Cleaning
• Chemical Etching
• Chemical Stripping

• Dry Fall Painting
• Enamelling
• Electrostatic Spray
• Floor Coating
• Lift And Aerial Painting
• Line Marking
• Powder Coating
• Office Administration painting
• Ware house painting
• And many more

Alpha Painting Services Dubai, UAE
Schedule Painting Services Now & Get Free Estimate
Heavy Commercial
Alpha Painters are property trained and they are skilled enough to handle all types of Heavy Commercial projects with excellence. We do many types of Heavy Commercial Work. Given below is a list of them:

• Airports & Hangars
• Shopping Centres & Malls
• Industrial Parks
• Corporate Facilities
• Banks & Financial Centres
• Amusement Parks & Rides
• Auditoriums & Stadiums
• Concert Halls & Performing Arts Centres
• Auto Show Rooms
• Auto Service Centres

Alpha Painting Services Dubai, UAE
Schedule Painting Services Now & Get Free Estimate
Anti-graffiti coatings
At Alpha Painters you have all the solutions for Anti-Graffiti Coatings services. We offer our service for both commercial and residential projects. So, if you have plan for anti-graffiti coatings service in the near future, just contact our commercial painters in Dubai and we will take care of the rest. All the staffs at Alpha Painters strictly obey each and every safety rules as set by Occupational Health and Safety and Environmental Management Procedures. Experts over here are fully insured. We have an updated licence with us. So, don't worry about the safety of your property and our staff.
Environmentally conscious:
We at Alpha painters are always aware of the safety wellness of our environment. Products and methods that we use in our tasks are environment friendly and they have no harmful effect on the environment.

• Compliance with environmental legislation;
• Compliance with air and noise quality guidelines;
• Adopting friendly waste management practices; • Safe and responsible clean up of brushes and paint equipment;
• The use of environmentally friendly paint products with low odour formulation.
• Reports & Inspections
Alpha Painters carry Certified Coating Inspector on employees. All of our industrial and commercial clients receive a wide range of best in class services from us.


Safety Standards
Occupational Health and Safety and Environmental Management Procedures has put forward some rules of safety. We work as per the rules. All the equipment and tools that we use in our projects are scientific. We use modern and safe method to bring an excellent finishing to our work.
Our skilled and efficient staffs handle projects of any size or structure all over Dubai, UAE. 
The Painting Company that provides Excellent Results at Competitive Rates
Alpha Painters is one of the topmost painting companies in Dubai and UAE.  We are a team of professionals who provide quality painting services at an affordable budget in Dubai, Abu Dhabi, Sharjah and UAE.  At Alpha Painters we provide all types of residential, commercial and industrial painting services.